For excellence Tuscany has the most ancient tradition of wine and Siena immersed in the Chianti, is without any doubt the earth of the good wine.The wine is an attraction for tourists, who can choose among thousand of valuable wines to taste, to facilitate the choice we have thought of inserting a list of our best wines.


Prugnolo

Particolar selection of grapes "prugnole gentile", wine-making in purity and matured in barriques for about seven/ eight months, wine of great structure, we can obtain this wine only in best quality grapes year.
Type of grapes
prugnolo gentile
Technical characteristic
alcool 12
Nobile di Montepulciano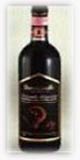 This "nobile"wine is produced in one of the most important area for the Montepulciano wine-groving, this zone allows to get some of the best wines of Italy a biological product of great level.
The reserve is held in barrels for about two years / two years and half, follows a refinemet in bottles in natural ageing hovel.
Combining and service
excellent with red meat and game, delicious the approach with " pecorino di pienza" especially seasoned. To serve at 18-20° c temperature

Type of grapes
sangiovese or prugnolo, canaiolo , mammolo, grechetto

Technical characteristic
alcool 13
Vernaccia di San Gimignano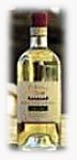 The parfume is heat up,intense , penetrating, and the color is gilded. This wine has a dry almond taste, with a characteristic bitterish aftertaste.
The wine-making take place in barrique , follows a refinement in bottle of four months.

Combining and service: the wine is adapted to many culinary combining, is adapted for the tuscany cuisine.
The ideal combining is with tuscan appetizers , with first dishes or fried foods.
To serve at 14-15°c temperature

Type of grapes
vernaccia di san gimignano

Technical characteristic
alcool 12.5
Brunello di Montalcino 1996
This wine is obteined at 100% from red grapes of sangiovese wine , that in Montalcino take the name of brunello. it is wine-making and aged respecting the traditional typical system of the brunello .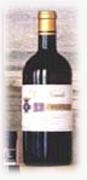 The wine is olded in the underground wine cellars, in oak barrels of 20/25 hl for a period of around 36 months, after the bottling the wine is sharpened in bottles for other 6/8 months.After 5 years from the vintage the brunello is commercialized. His color is ruby red, that with the aging change in pomegranate, an intense and persistent perfume with signs of vanilla and brushroom, his dry and aromatic taste a bit tannic is nevertheless soft, harmonic and elegant typical of his quality and of the zone in which is produced.
Combinig and service: to serve at 18-20°c temperature, uncorked and serve in carafe to oxygenate hymself, often at its best between the sixth and eighth year of ageing , but good examples can be aged for up 20 years excellent with red meat, game but also with sesoned cheeses or elaborate dishes ,to drink after the meal sipped exalting the tones of the tastes and his parfumes. To serve in important red glasses

Type of grapes
sangiovese
Chianti Classico Reserve 1997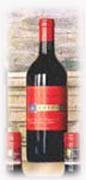 The querciavalle firm drinks to a new millenium ! it remains Tuscany's great historic wine and the most famous of all italian wines abroad. The farm offers to the customer a new and more and more exclusive wine, it is index of search of the quality without compromises, it is obtained by an accurate selection of the best grapes used in "Chianti "area.
The farm has been founded in 1343 from Bindo di Falcone Pedroni, a firm projects to the future with search of new solutions from the market but mirroring just strongly a tied up product to history
combining and service: excellent with game and seasoned cheeses. Serve at room temperature

Type of grapes
sangiovese , canaiolo toscano

Technical characteristic
alcool 13
Categories
Restaurants
Farm Houses (Agriturismi)
Hotels
Wine Cellars (Enoteche)
Typical Products
Interactive Tours
In this section you will have the possibility to carry out of the virtual visits of the more meaningful zones of the province of Siena.
Maps
Some useful maps of the province of Siena.
Forum
The forum of argument in order to leave just a message directly on the portale Sienaatavola.it and in order to discuss about varies arguments with the other customers and our Staff.
Vote
Let's vote your favourite Restaurant!
Our surveys
Restaurant of the month
Best Restaurants
The best Recipes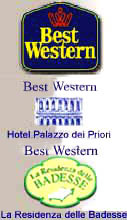 This picture comes from METEO FRANCE and has 4 daily refreshes